Buying a home can be an overwhelming process. From financing to negotiating to closing, there are a lot of moving pieces that can leave homebuyers overwhelmed, confused, or stuck in a vulnerable position.
The Madden Realty Partners' Buyer Plan is a 6-step strategic plan that guides you through each step of the buying process so you not only end up with your dream home, but you'll also walk away with a phenomenal experience.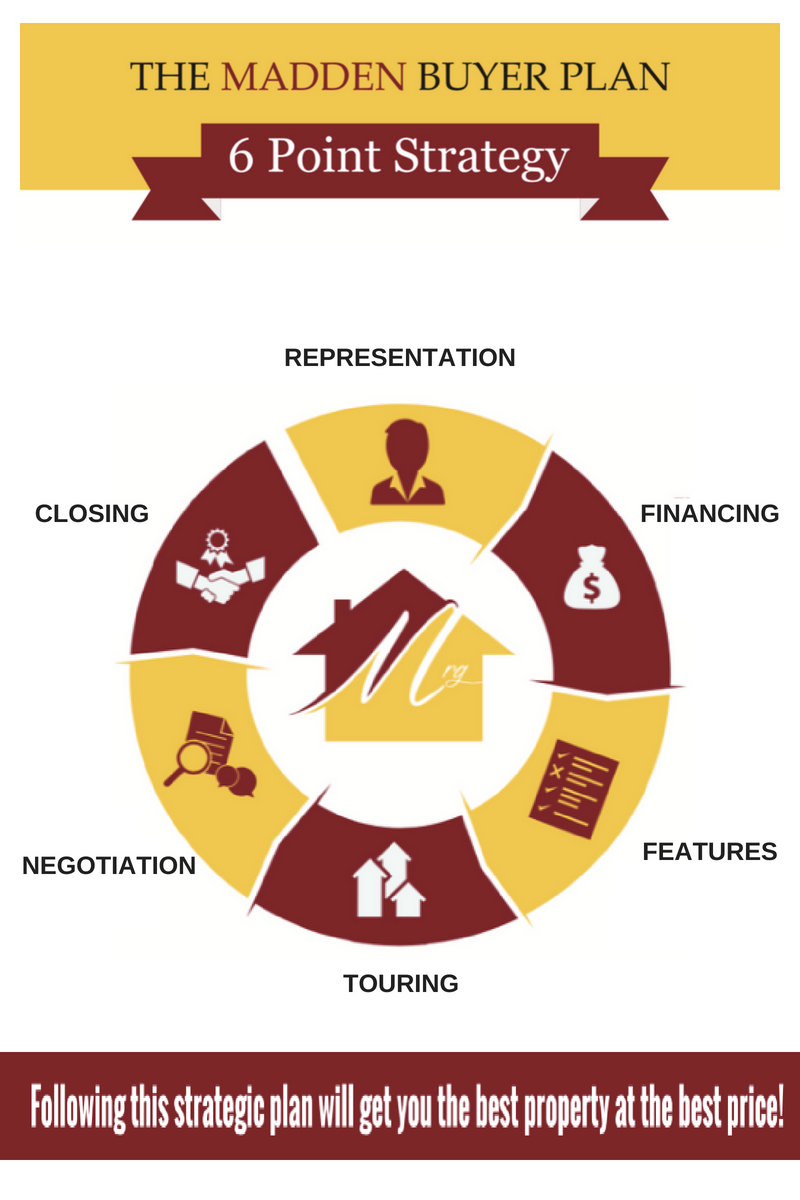 Here are some of the key areas that we can help you with:

Representation. Representation of your interest matters and can be achieved through buyer agency.
Financing. Whether paying cash or securing a mortgage, obtaining proof of funds or a pre-approval letter will strengthen your offer.
Features. Clearly defining the features of a property will enhance your search and save you wasted time.
Touring. Visiting properties helps refine your criteria and reveals neighborhood lifestyle factors that are undiscoverable online.
Negotiation. Terms must be negotiated in your favor and statistical evidence that supports true market value must be presented during negotiation.
Closing. During the closing process details must be attended to carefully to ensure protection of deposits and maintenance of critical dates.