Times are changing and you're thinking about moving into a new home. But before you start searching for your next dream home, you'll need to figure out when you're going to sell your existing home. The decision is a complex one, especially considering the unpredictable economic environment you're living in. And while there's no magic formula for determining the best time to sell a home, there are several factors you should consider.

The Madden Realty Partners' Home Selling Plan is a 7-step strategic plan that guides you through every step of the listing and selling process so you can sell your home quickly for top dollar, with as little stress as possible. Plus, our full-service Flat-Fee Home Selling Program saves sellers thousands of dollars in commissions!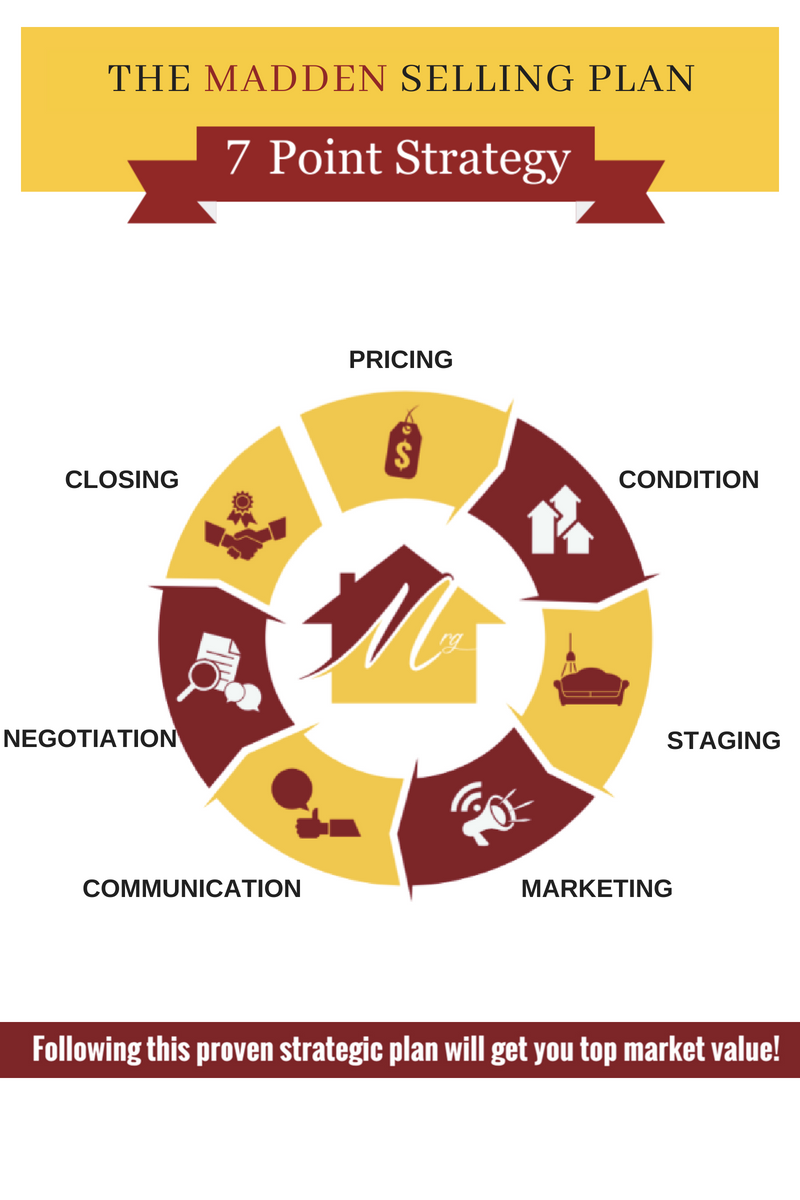 Here are some of the key areas we can help you with:
Pricing. Pricing it right matters and the right price range can be found using simple mathematical analysis.
Condition. You can improve the market value of your property by completing low-cost projects.
Staging. Not staging a property leaves too much to the buyer's imagination, leading to a lower market value.
Marketing. Marketing must not only expose the property to the right buyers, but also provoke them into taking action.
Communication. Listening to the buyer's and cooperating agent's feedback allows for the appropriate adjustments in price and condition to be made during the process.
Negotiation. Evidence that supports a higher value must be presented during negotiation, and buyer challenges and questions must be responded to promptly.
Closing. Although you may enter into a contract, there are many details that must be attended to during the complicated closing process.